The Image Has Cracked
Deptford Fun City Records - DLP01(June 1978)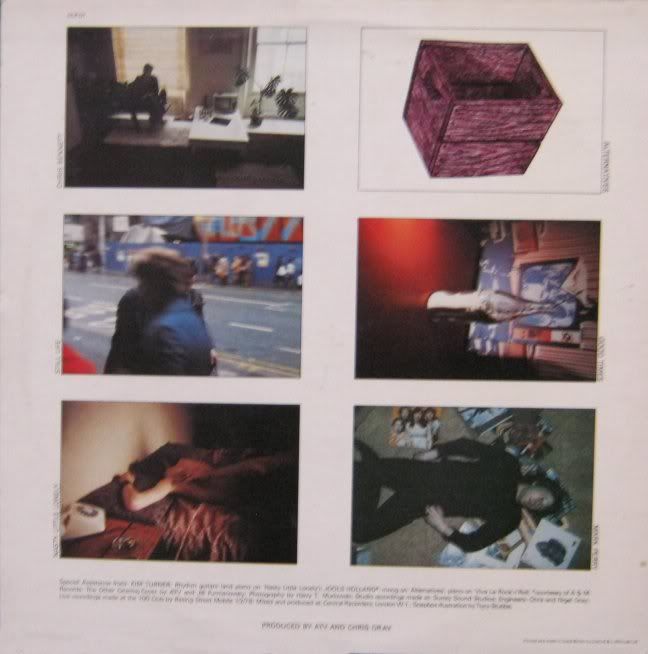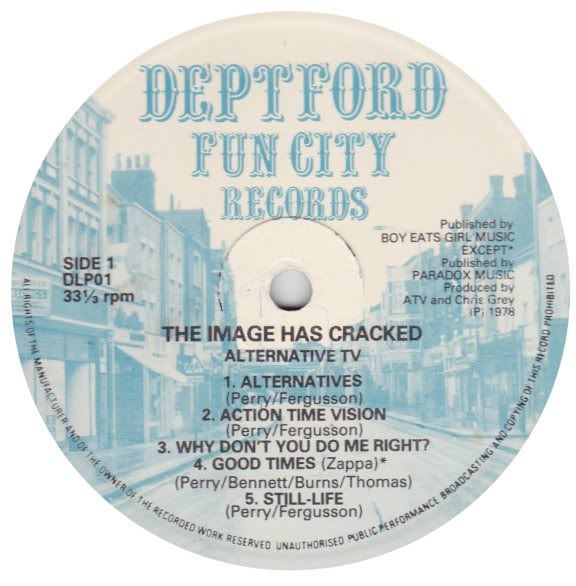 Vibing Up The Senile Man(Part One)
Deptford Fun City Records - DLP03(November 1978)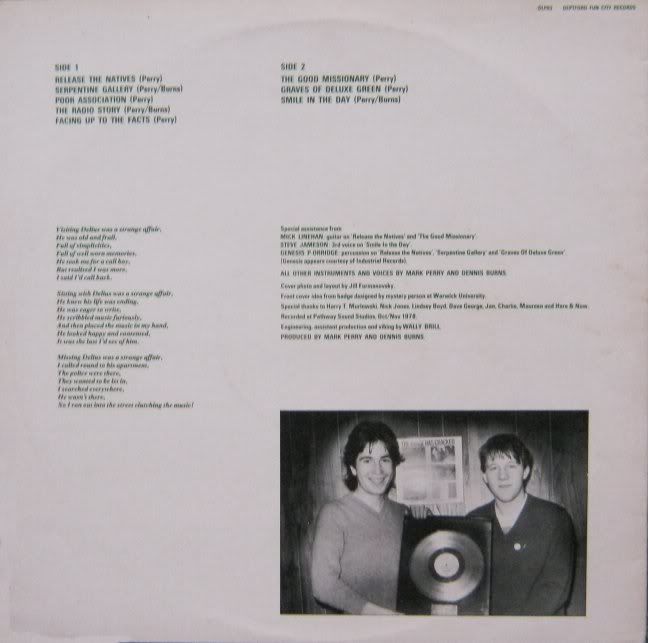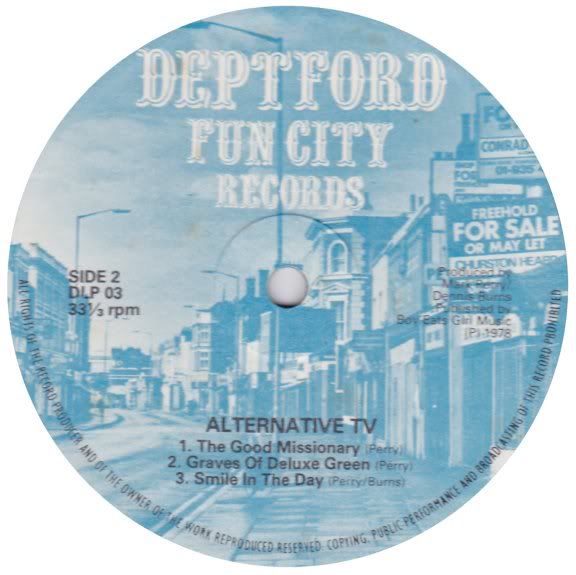 SPLIT ALBUM
What You See... Is What You Are
Deptford Fun Ciity Records - DLP02 (December 1978)
One Side By 'Altenative TV'
One Side By 'Here And Now'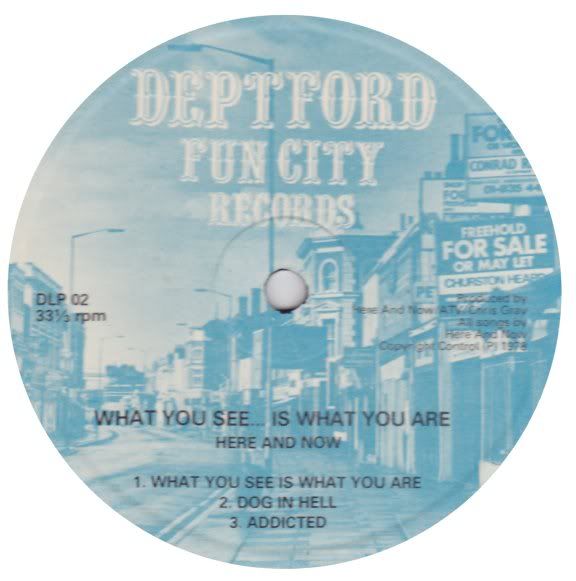 Live At The Rat Club 77'
Crystal Records - CLP01 (1979)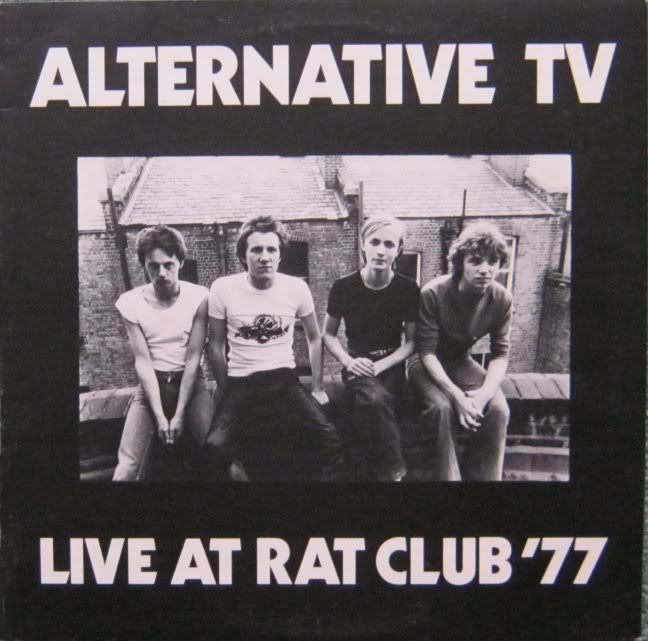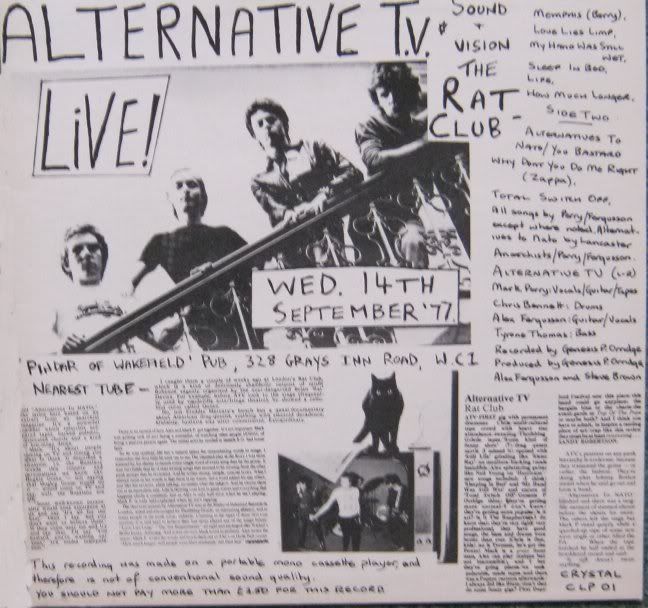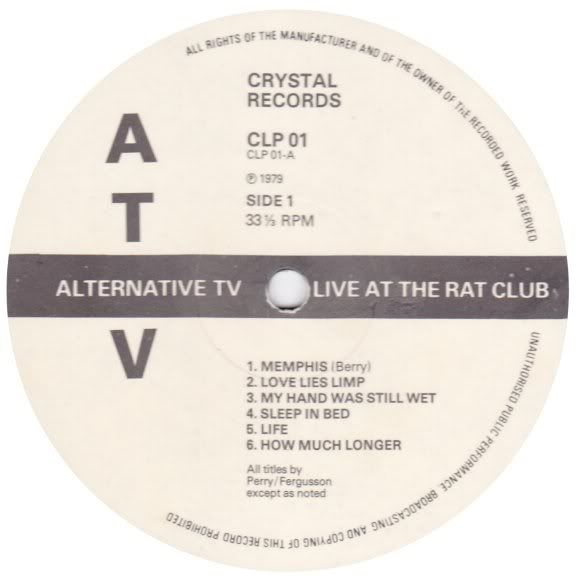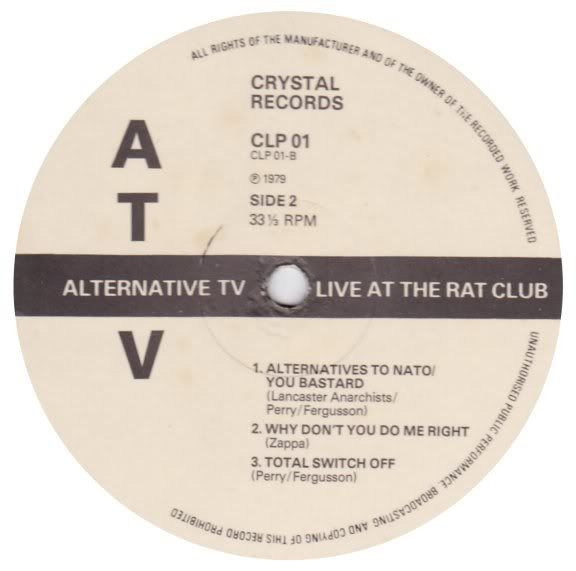 Action Time Vision
Deptford Fun City Records - DLP05 (March 1980)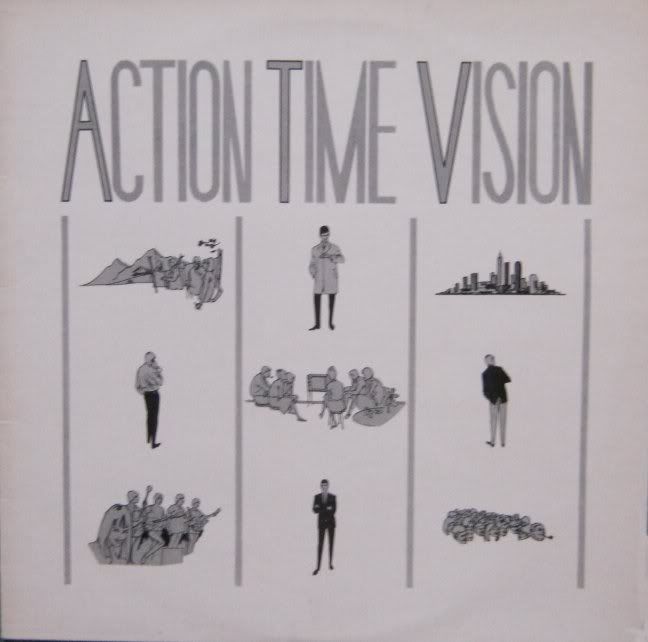 Inner Sleeve.
Inner Sleeve.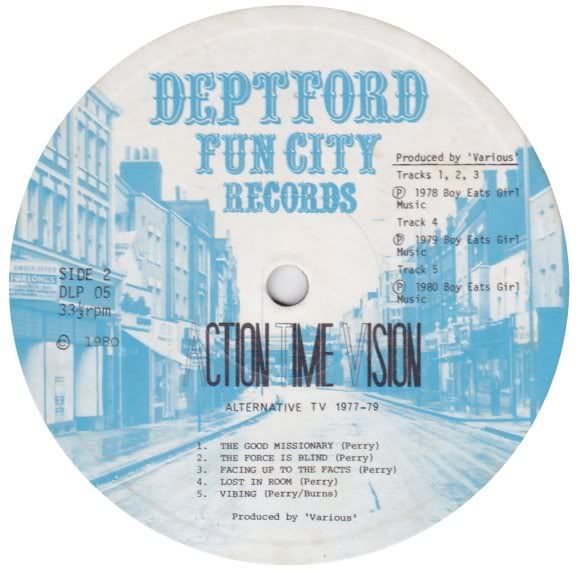 Strange Kicks
I.R.S. - SP70023 (1981)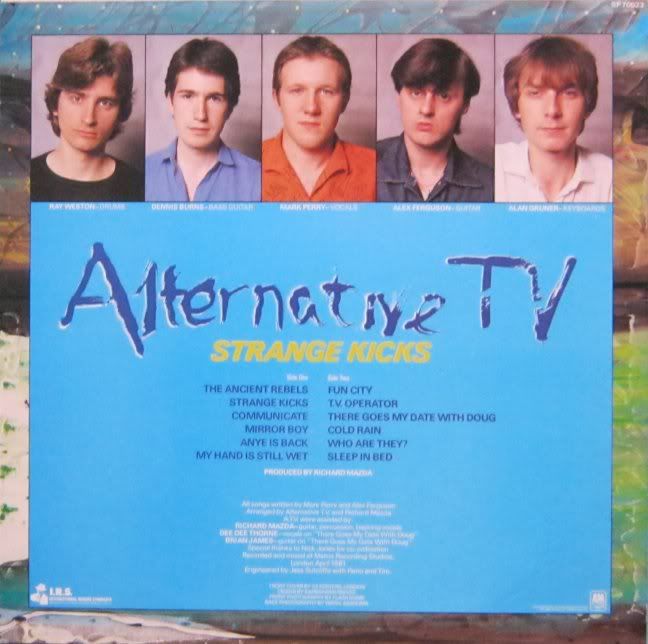 PRESS PACK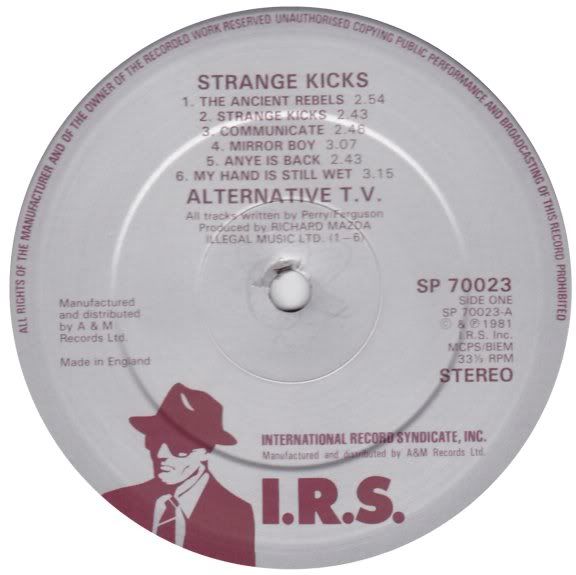 Peep Show
Anagram Records - GRAM 32 (1987)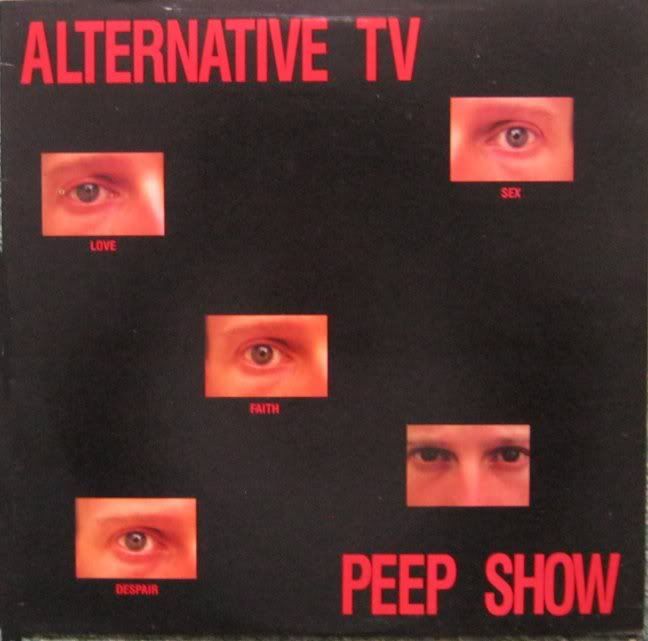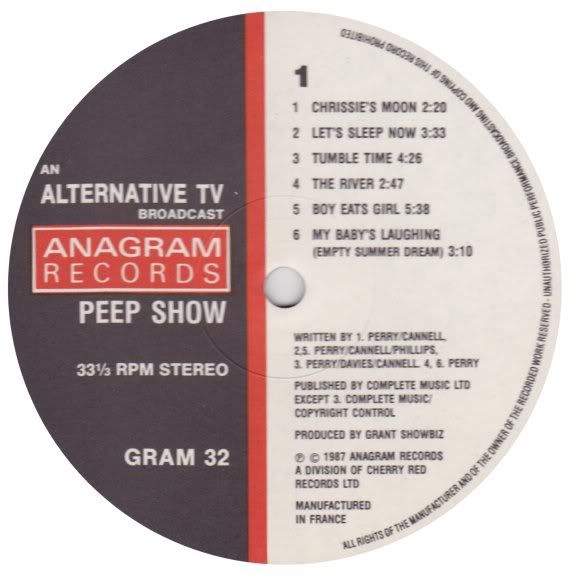 Test Pressing.
Peep Show.
Splitting In 2
Anagram Records - GRAM 30 (1989)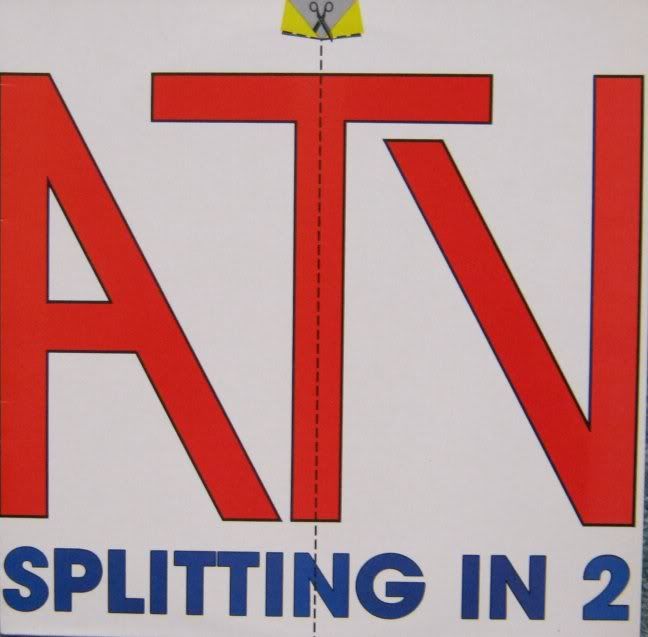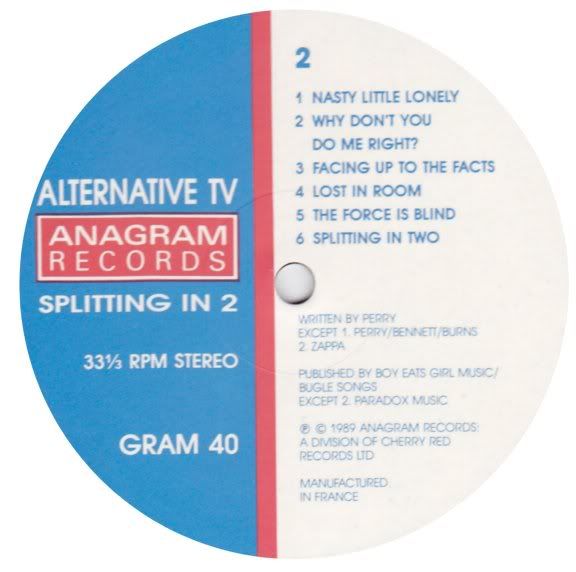 Dragon Love
Chapter 22 Records - CHAP LP51 (1990)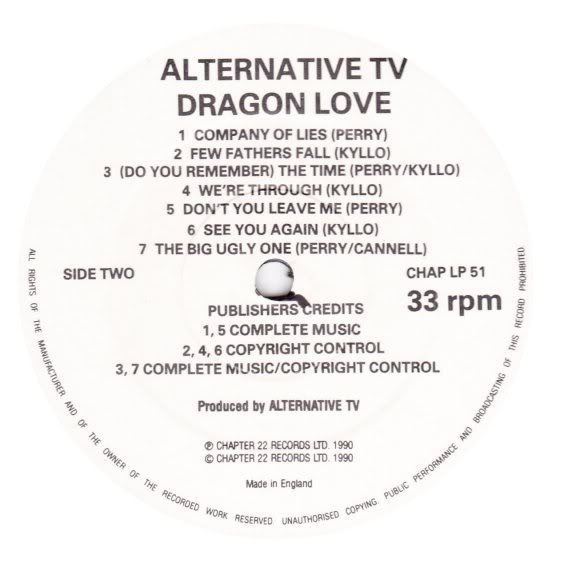 The Image Has Cracked
Get Back Records - GET705 Italy (2009) Reissue
Italian limited edition 14-track LP pressed on 180gram Vinyl Includes 5 bonus recordings.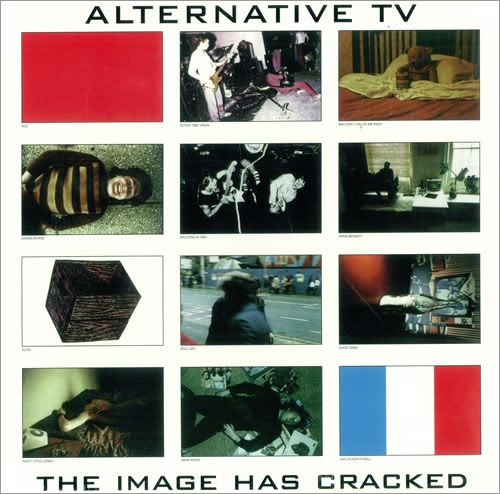 CASSETTE ALBUMS
Cassette Only Release
Split Cassette(One Side 'Alternative TV' Other Side 'The Good Missionaries')
Scars On Sunday
Wierd Noise Tapes - Wierd 01 (1979)
Great news Scars On Sunday' is to be released on CD this year 2011
See Link below.
http://www.myspace.com/atv1977/blog/539316379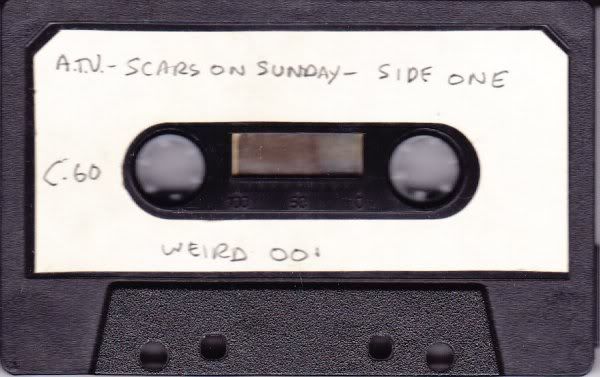 Cassette Only Release
'An Ye As Well'
Conventional Tapes - Con 14 (1980)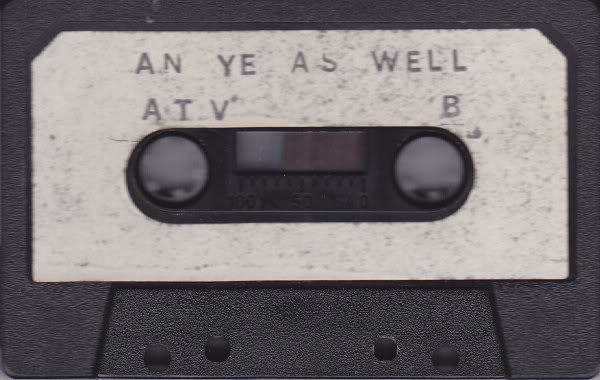 ALTERNATIVE TV VINYL ALBUM DISCOGRAPHY
The Image Has Cracked - DLP01(1978)
Vibing Up The Senile Man(Part One) - DLP03(1978)
What You See... Is What You Are(With 'Here & Now')(Split Album) - DLP02 (1978)
Live At The Rat Club 77'- CLP01 (1979)
Action Time Vision - DLP05 (1980)
Strange Kicks = SP70023 (1981)
Peep Show - GRAM 32 (1987)
Splitting In 2 - GRAM 30 (1989)
Dragon Love - CHAP LP51 (1990)
The Image Has Cracked - GET705 Italy (2009) Reissue
Cassette's
Scars On Sunday(Split Cassette With 'The Good Missionaries' Wierd 01 - Cassette (1979)
'An Ye As Well'- Con 14 - Cassette (1980)